EU accession
German Bundestag to ratify Croatia's accession treaty on May 16
Autor: Radio.net
Zadnja izmjena 30.04.2013 14:59
Objavljeno 30.04.2013 u 14:58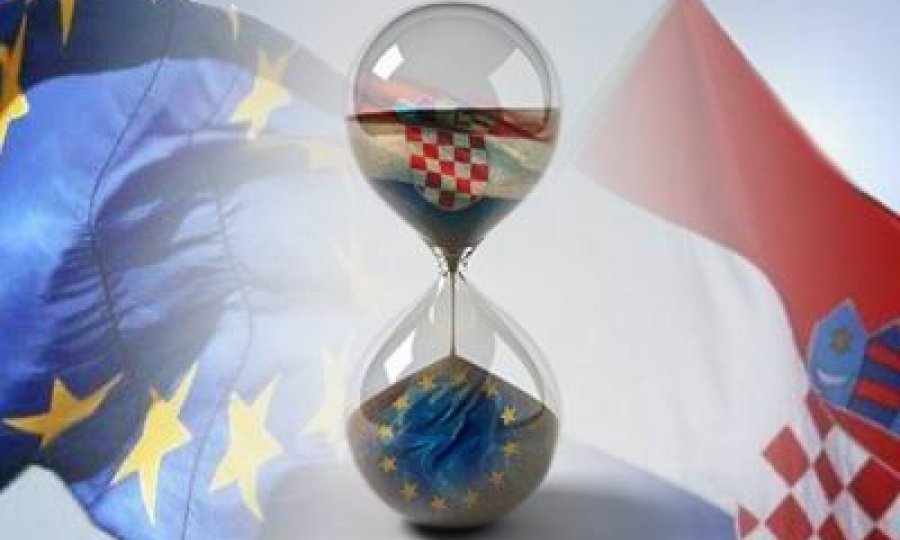 pješčani sat EU HR hrvatska europska unija
Izvor: tportal.hr / Autor: Ilustracija Mihaela Maras/tportal.hr
Germany's Bundestag is to ratify Croatia's EU accession treaty on May 16, German MP Franz Obermeier said on Tuesday during a meeting between a German parliamentary delegation and the chairman of the Croatian parliament's justice committee, Josip Kregar.
Denmark and Germany are the only two Union member states yet to ratify Croatia's treaty of accession. Denmark has announced that it will do so on May 2 and Parliament Speaker Josip Leko will attend the ratification ceremony.
Germany's ratification will remove the last obstacle to Croatia's accession to the Union on July 1. According to a press release from the Sabor, Kregar met with a delegation of Bundestag and Bavarian Landtag members, Bavarian reporters and members of the Bavarian-Croatian Association currently on a two-day visit to Croatia.
Heading the delegation, Obermeier, a Christian Social Union MP in the Bundestag, said that the German parliament intended to ratify Croatia's EU accession treaty on May 16.