FLOODS
Embankments around Varazdin give way to flood wave
Autor: Radio.net
Zadnja izmjena 06.11.2012 13:06
Objavljeno 06.11.2012 u 13:06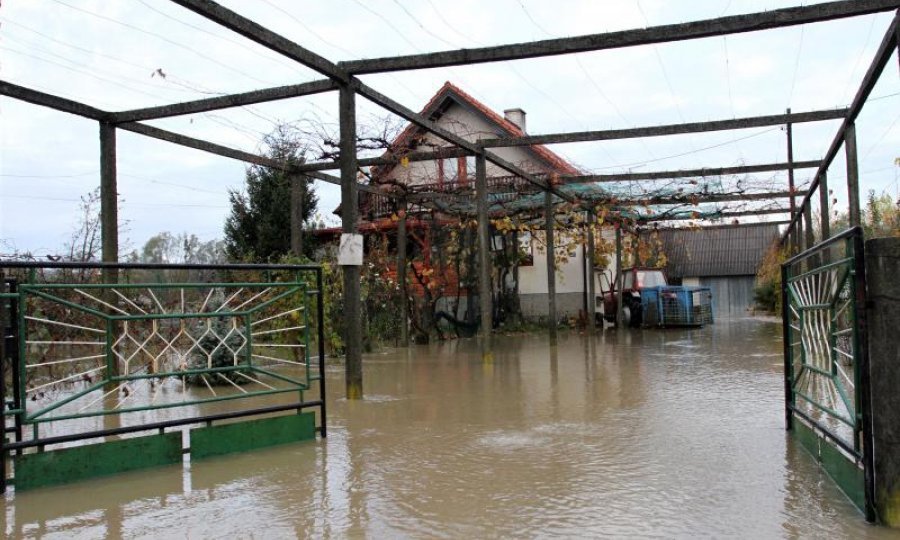 Cestica - Rijeka Drava izlila se kod mjesta Otok Virje i poplavila tridesetak kuća (22)
Izvor: Pixsell / Autor: Marko Jurinec
The CEO of the Croatian water management company Hrvatske Vode, Ivan Plisic, and the head of Varazdin County, Predrag Stromar, visited flood hit areas in Varazdin County, northwestern Croatia, on Tuesday, and Plisic said that embankments simply could not hold back such a huge flood wave.
The greatest volume of water ever recorded in that region was 2800 cubic metres per second, last night however 3300 cubic metres per second were measured in some areas and the embankment simply gave way.
Plisic said that a new embankment would be built next spring.
The water level of the Drava River is slowly receding. During the morning several more residents were evacuated in the western part of the county, bringing the number of evacuees to 78.
The flood wave which came down from Slovenia passed through the region around 4 am Tuesday morning, flooding houses in the village of Virje Otok and disrupting traffic.
A state of emergency has been declared upstream from Varazdin where the flood wave is expected to hit around midday.