EU accession
Croatian exporters to be less competitive on CEFTA market upon EU entry
Autor: Radio.net
Zadnja izmjena 17.08.2012 10:17
Objavljeno 17.08.2012 u 10:17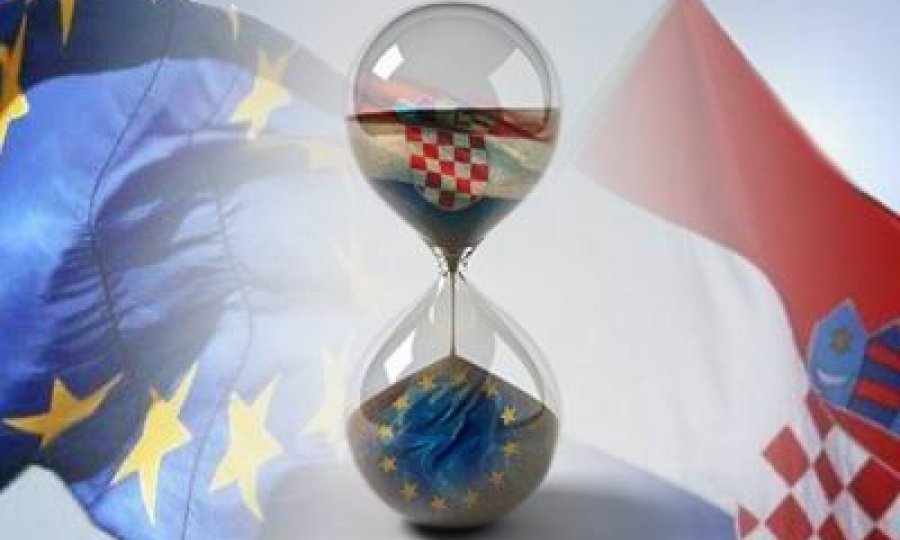 pješčani sat EU HR hrvatska europska unija
Izvor: tportal.hr / Autor: Ilustracija Mihaela Maras/tportal.hr
With Croatia's accession to the European Union, scheduled for 1 July 2013, a third of agricultural produce and food products that Croatia exports to Bosnia and Herzegovina will become burdened with customs duties, resulting in a price rise by 20%, and the average customs duty of 4.5% will rise to 13.2% on products exported to Serbia, affecting the competitiveness of Croatia's goods and services on those markets.
Croatia's EU entry renders the existing trade agreements, including the Central European Free Trade Agreement (CEFTA), null and void, with the start of the implementation of the European Union's common trade policy.
According to an analysis presented in one of bulletins of the Croatian National Bank, this will have the biggest effects on Croatia's agriculture and food industry.
However, a strong impact should not be expected if some measures are taken in the meantime.
Croatian Deputy Prime Minister Neven Mimica has recently stated that on behalf of Croatia, the EU will soon start negotiating with CEFTA member-states the retention of zero rates or the lowest rates of customs duties on Croatian products being imported in those countries after Croatia's entry into the European bloc.
The importance of the CEFTA market for Croatia is evident in the fact that one fifth of Croatia's exports goes to that market.
Also, this is one of few markets in which Croatia has a surplus in the exchange of goods and services.
According to the Central Bureau of Statistics, Croatia's exports to CEFTA consisting of Albania, Bosnia and Herzegovina, Montenegro, Kosovo, Macedonia, Moldova and Serbia) totalled 1.84 billion euros in 2011, rising by 10.9% from 2010, with Croatia's imports from the said countries totalling EUR 964.4 million.
Of CEFTA countries, Bosnia and Herzegovina is Croatia's top trading partner. Last year, Croatia's exports to that neighbour totalled EUR 1.17 billion and the exports to Serbia came to EUR 375 million. Croatia's exports to Macedonia totalled EUR 96 million and to Montenegro EUR 86 million.
Of those 1.84 billion euros of Croatia's exports to CEFTA, agricultural produce and food accounted to a half billion euros, or 45%.
Croatia has greatly liberalised its trade with the CEFTA countries-signatories.
For instance, Croatia exports its goods to Bosnia with the customs duties of zero rate.
However, one third of Croatia's exports may expect the enforcement of import duties in those countries, with some of the rates reaching 20%.
The heaviest customs burden is to be imposed on livestock, meat and meat products, according to HNB analysts.
However, the existing treaties regulate the continuation of customs-free import of two thirds of agricultural and food products from Croatia to Bosnia, such as beer, wheat, water, nonalcoholic beverages and cooking oil and fat.
The duty conditions for Croatia's exports of cigarettes may also worsen for the country upon its admission to the EU.
Currently, Bosnia imposes 15-percent duty rate on cigarettes imported from EU member-states, and the same criterion will be applied on Croatia's cigarettes. The customs duty on dairy products is estimated at eight percent. Also the introduction of customs duties of 10% can be expected to be put on Croatian confectionery products.
The average customs duty on Croatian agricultural and food products imported in Serbia may rise from 4.5% to 13.2%. The biggest rise is expected in duties to be imposed on cigarettes imported from Croatia to Serbia.