Supreme Court:
Matanic, Guduric, Djurovic receive higher sentences for Pukanic murder
Autor: Radio.net
Zadnja izmjena 17.07.2012 22:40
Objavljeno 17.07.2012 u 21:44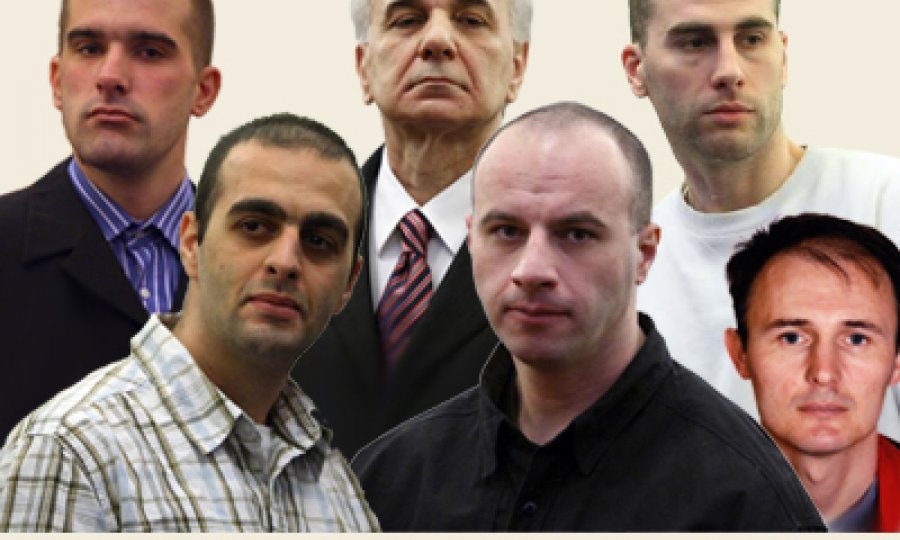 Gornji red s lijeva: Luka Matanić, Slobodan Đurović, Bojan Gudurić Donji red; Amir Mafalani, Robert Matanić i Željko Milovanović
Izvor: Pixsell / Autor: Fotomontaža :Tonči Petrić/tportal.hr/Fotografije:Pixsell
The Supreme Court on Tuesday handed down a verdict for the 2008 murder of journalist Ivo Pukanic and his business associate Niko Franjic, increasing the prison sentenced to the three defendants - Robert Matanic, Bojan Guduric and Slobodan Djurovic - by a total of 15 years.
The sentence against Djurovic was increased from 15 to 25 years, to Guduric from 30 to 33 years and to Matanic from 33 to 35 years.
The Supreme Court increased the sentences to the three men, entirely rejecting the appeals of the defence
The Supreme Court upheld the original verdicts against defendants Lula Madanic and Amir Mafalani, both sentenced to 16 years and the 40-year sentence against Zeljko Milanovic who is custody in Belgrade standing trial for the same crime.
The defence attorneys for R. Matanic, Guduric and Djurovic said they were unpleasantly surprised with the court's decision, announcing new appeals.
Under the November 2010 ruling of the Zagreb County Court, six men were found guilty of murdering Pukanic and his business associate Franjic and were sentenced to a total of 150 years' imprisonment.
Robert Matanic, charged with putting together a criminal group, was sentenced to 33 years in jail. His cousin Luka Matanic and their friend Amir Mafalani were each given 16 years. Zeljko Milovanovic, who committed the murder by activating a device that blew up Pukanic, was sentenced in absentia to 40 years in jail, while Bojan Guduric, who was to have shot Pukanic if the explosive misfired, was given 30 years. Slobodan Djurovic was sentenced to 15 years' imprisonment for being the killers' connection with Sreten Jocic, who allegedly paid EUR 1.5 million to have Pukanic killed. Jocic is on trial in this case in Belgrade, together with Milovanovic and Zoran Kuzmanovic.
Apart from killing Pukanic and Franjic, the accused were also charged with endangering other people's lives and causing major material damage with the explosion in front of Nacional's building in downtown Zagreb on 23 October 2008. Pukanic and Franjic were killed in the blast of an explosion device set under a scooter parked beside Pukanic's car.